Click here for our popcorn choices!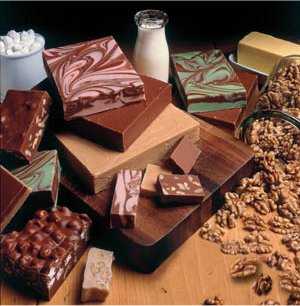 What's Poppin' has "the most
creamiest fudge ever known to mankind!"
Totally awesome! Made with real butter!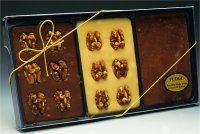 Here are some of our flavors we offer...
Milk Chocolate Choices:
Caramel Cashew
Chocolate
Chocolate Almond
Chocolate Ameratto
Chocolate Mint
Chocolate & Peanut Butter
Chocolate Walnut
Chocolate Pecan
Chocolate Covered Cherry
Maple
Walnut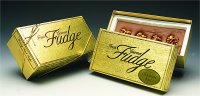 White Chocolate Choices:
Butter Pecan
Cookies and Cream
Strawberry and Cream
Suggest your flavor:
If you have a special flavor you want us to make, more than likely we can help. We have recipes for over 60 different fudge flavors, including using real fruit! However, fruit fudge only lasts for a week. There is a minimum order for special flavors.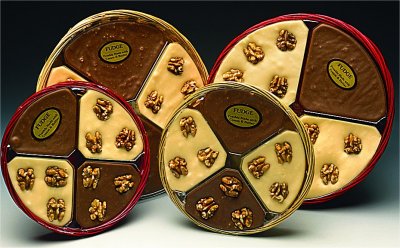 This is a great gift! It is a combined weight of 2 1/2 pounds of our incredible fudge. The 4 sections of fudge is poured into plastic inserts, then placed in a wicker platter. Then, we have a clear plastic top, so your friend can see immediately what you gave them. They will be so impressed! $22.00 each.* Not all flavors are available.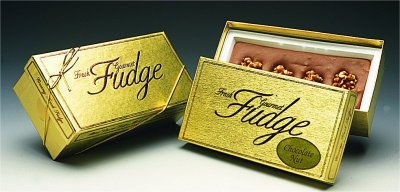 This is a gift for all ages. We pour 1 pound of our creamy fudge into a plastic liner, then place it into a gold foiled box. This is certain to please every generation. $10.00 each.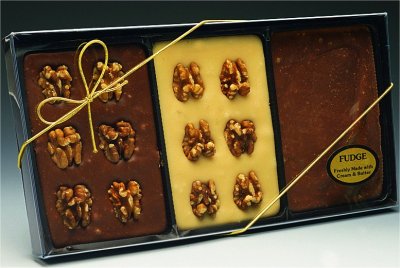 This is a great gift for a family or a person who loves variety. The 3 individual liners of fudge will have a total combined weight of 2 pounds. Makes my mouth water thinking of it! $17.00 each.