What's Poppin' is Milwaukee's very own fudge and popcorn factory, which is now reopened at 6043 N. Teutonia Ave. - Unit A and B This is strictly a wholesale location, not a retail store. However, pick-ups are welcomed and of course, shipping is available.
Now you can pick up your orders and even browse our product line at 4405 N. Oakland Ave; Shorewood, WI - located inside the Collectors Gallery!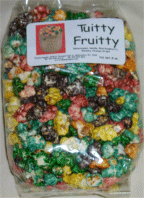 You have to try our Famous popcorn!
What's Poppin' has over 40 different flavor combinations on our candied popcorn. You will be amazed that popcorn comes in other flavors other than cheese and caramel!
What color is your business logo? What's Poppin' can customize a flavor to match your logo! What better way to promote your business?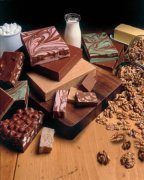 You have to try our Famous fudge!
You will be amazed by how creamy our homemade fudge is! "It IS the most creamiest fudge ever known to mankind!"
Our fudge is sold in many different formats, like 1/2 pound containers - all the way to 6 pound slabs - even bigger if needed! Just remember, the more the better! Plus, our fudge is made with love, so maybe the calories don't count.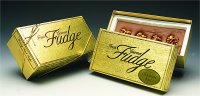 This is a great gift idea all year round!
We now offer 1 pound of our wonderful chocolate fudge, which is poured into a plastic liner, then placed into a gold foiled box. Very impressive looking!
They are only $10.00 each!